How It Works
ALL our inspiring fidget jewelry spins & clicks! It's a discreet, always-with-you fidget that just happens to also be a stunning piece of jewelry.
CONQUERing Quick Start Guide
Who wants to read the instruction manual?!
Watch the video to see our founder Tammy walk you through how to change, click, and spin your CONQUERing.
Step 1: SPIN
Spin to be reminded of the intentions you set for the day. Right before your eyes your hidden inspiring message will "magically" appear or your uplifting symbol will transform. If you're wearing one of our natural crystals, it's an opportunity to recall the metaphysical properties of your crystal to harness the power of Mother Earth.
Step 2: CLICK
Click the spinner in/out of the base to feel calm & focused. Clicking our jewelry is soothing and is no louder than clicking a pen. Even better — it can be done almost silently when needed! There are many ways to click our jewelry when you're feeling anxious or scattered to help you feel more calm and focused.
Step 3: SWAP
Swap the spinner whenever you need new inspiration to conquer your day! The best part? All the spinners are interchangeable with all the bases. You can even mix & match colors! Each morning as you think about your day ahead, pick the empowering reminder that will most help you conquer your day.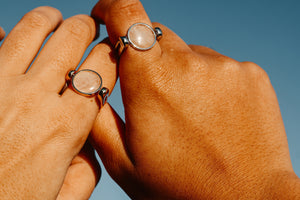 Helpful Tips On
Finding Your Size
Not sure of your ring size? We have tips and resources to help.
Read More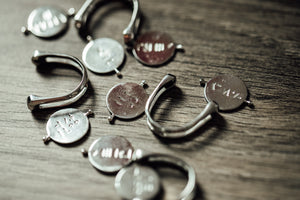 Learn More
Have More Questions?
Read frequently asked questions about wearing your ring, shipping, returns, and more.
Read FAQs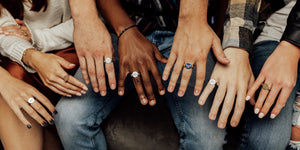 Get Started
Shop Rings
Choose from our most popular rings to start CONQUERing your day!
Start Shopping