The CONQUERing Community
We think our CONQUERing community is pretty special — and that means you, too.
We're Dreamers, Lovers, & Change Makers
The men and women who wear CONQUERing come from all walks of life, all with different stories and strengths, challenges and dreams. But we also share a few common traits: an interest in positivity, kindness, and self-improvement. A desire to empower and inspire others. And an ability to adapt to adversity and let our individual spirits shine. 
We all gain inspiration and energy through the strength of others. Show us how you're conquering your day by joining us on TikTok, Instagram or Facebook—or sign up for our email list below to bring CONQUERing to your inbox.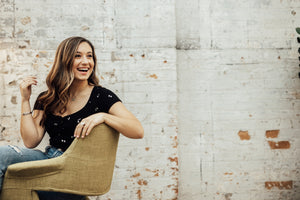 Earn Points While You Shop
Join the CONQUERing Rewards Club for discounts and bonuses.
Join the Club