We've put together a fun, comfy and stylish collection of merch for our #SuperFans -- you know who you are! Whether you're looking for a cozy crew, stylish hoodie or an only-us-insiders-get-it comfy t-shirt, we've got ya' covered!
NOTE: Apparel ships separately from jewelry.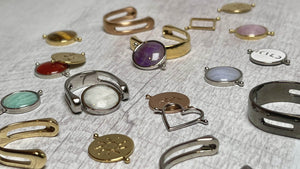 Not Sure?
Take Our Quiz
Find out which spinner is perfect for you by answering a few quick questions.
Start the Quiz